Celebrate the Coronation with St Austell Brewery
S t Austell Brewery has released a special, limited-edition cask ale to celebrate next week's much-anticipated Coronation.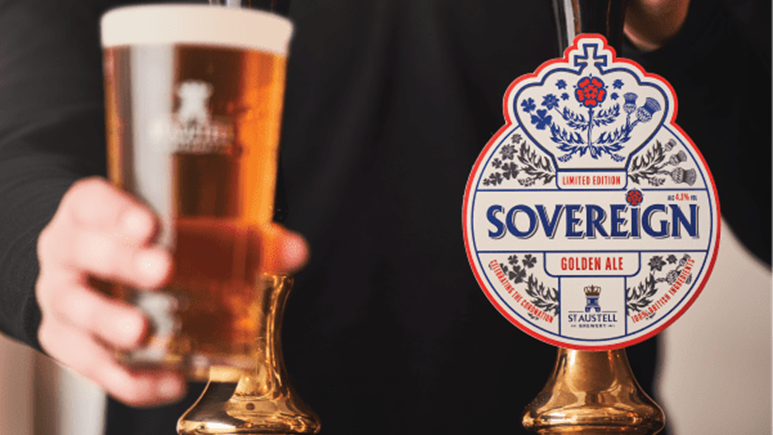 Sovereign (4.3% abv), brewed with 100% British ingredients, is now available in St Austell Brewery's managed pubs and select venues across the South West.
The perfect pint to enjoy alongside the Royal celebrations, it is a beautifully light, biscuity golden ale, with a refreshing zest of citrus fruit and grassy undertones. Crafted with Harlequin and Sovereign hops, it is traditional yet sensationally moreish.
Georgina Young, Brewing Director, St Austell Brewery, said:
"We are very excited to be launching this easy-drinking, sessionable golden ale, to commemorate the Coronation of King Charles III. What better place to celebrate and raise a glass to His Royal Highness, than the Great British pub?
"If you're visiting your local St Austell Brewery pub, for a pint of Sovereign or two, expect plenty of bunting and party spirit."
In addition to serving a beer fit for a King, St Austell Brewery pubs will also have a limited-edition 'Best of British' menu available throughout the bank holiday weekend. With three courses on offer for £30, including a complimentary drink, pub goers can expect classic British dishes including toad in the hole, pie and mash, fish and chips, mixed berry Eton mess and a cream tea sundae.