Ale to the King
W e're releasing Extra Special Tribute to celebrate the Coronation.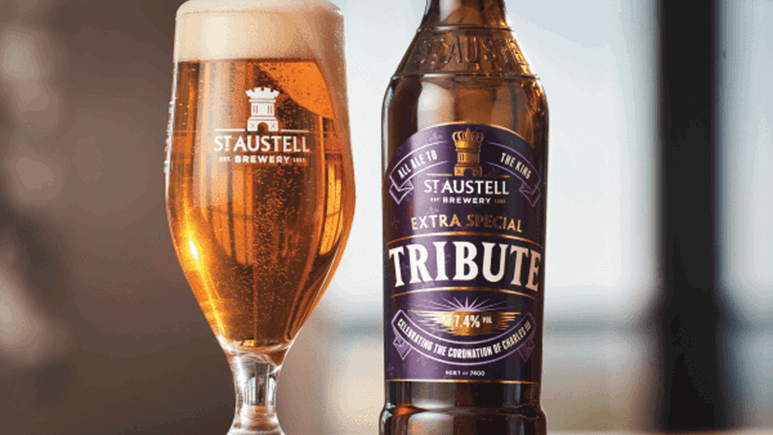 We're celebrating the Coronation of King Charles III with the release of a new bottled-conditioned beer. Extra Special Tribute is the first in a series of limited-edition takes on our flagship Tribute pale ale, which will be released once a year.
To celebrate King Charles III accession to the throne, at the age of 74, the brewery's first batch of Extra Special Tribute is 7.4% abv. Its deep golden colour is testament to the beer's strength.
Crafted with all-British hops - Sovereign, Target, and Harlequin - it boasts stone fruit and citrus flavours, complemented by orange notes. The Cornish Gold and Maris Otter barley used to make the beer is all grown by farmers in Cornwall - a fitting tribute to the King's 70-year tenure as the Duke of Cornwall.
Georgina Young, Brewing Director, said:
"We're very excited to be releasing a limited-edition beer for the Coronation. What better way to raise a toast to our new King?
"It's the same Tribute recipe that people know and love, but with a higher strength and an extra special twist for the occasion. In honour of His Majesty, we've brewed it using 100% English hops and Cornish barley. It's bottle-conditioned too, meaning flavours of madeira and sherry will continue to develop over time as the beer matures.
"We're excited to be starting this new annual tradition and already looking forward to unveiling next year's extra special batch of Tribute. Watch this space!"