A Pint at The Griffin, Bath
W e stopped by The Griffin in Bath for a quick pint with our new tenant, Roger, to learn more about life as a new pub tenant with St Austell Brewery.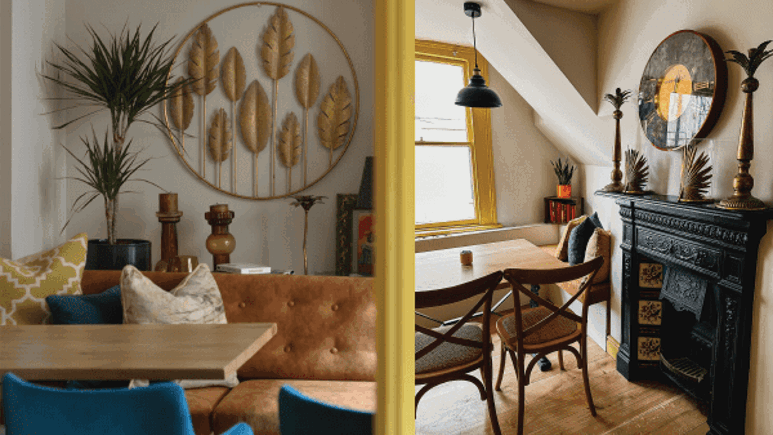 Located just a stone's throw from the historic city centre, The Griffin has become a firm favourite amongst visitors and locals for its craft beer, characterful accommodation and proper pub food alongside a warm, genuine welcome. With features dating back to the 18th century, Roger recently took on the tenancy ready to inject a new lease of life into the property, whilst retaining the olde-worlde charm visitors have come to know and love.
We nipped in for a pint at The Griffin with Roger to find out more about his experience as a tenant running a pub in Bath.
How long have you been a St Austell Brewery tenant? 
I've been a tenant with St Austell since March 2023.
How has the pub transformed since you've taken over the tenancy?
Since taking over the tenancy we've carried out an extensive refresh of the pub offering, focusing on what it is our customers want from us.
We've also fully redecorated the public areas, toilets and let bedrooms to breathe a new lease of life into this wonderful pub. From reupholstering all of the seating and investing in new solid oak-top tables, to sanding the floors and restoring the bar top, it's transformed the look and feel of the pub.
We are soon to put out eight letting bedrooms online for reservations following the completion of the full refurbishment of the spaces, with new beds, furniture and decor creating a boutique experience to match the grandeur of Bath itself. Paired we're a contemporary food offer we're in the process of launching, we're excited to take The Griffin to new heights.
What has the response from your customers been like? 
We've been overwhelmed with positive feedback about the pub's new look and have already received enquiries for our rooms and food offering, providing us with confidence ahead of their release into the sales mix.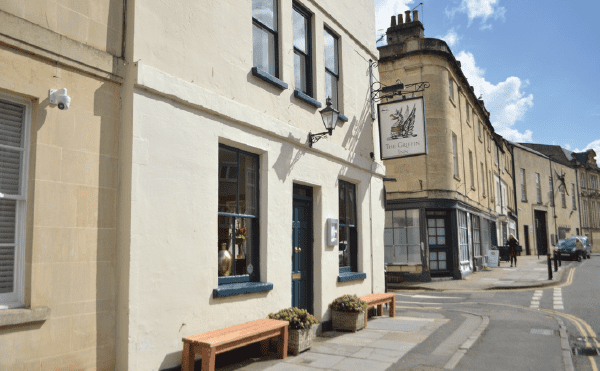 What kind of support have you had from the brewery?
Whoever we speak to, whether it's tech services, telesales, or property – every one we've spoken to couldn't have been more helpful. It's been a wholly positive experience, and our BDM is exceptional.
Always on hand to answer any questions, St Austell Brewery have the recipe for success and has far surpassed our expectations.
What are your plans for the future?
We want to bed The Griffin down within the City of Bath, becoming locally famous for our welcome and offering – the pub-goer's first choice.
What makes the pub stand out?
Our quality staff are a huge reason we see people coming back time and again, their warm infectious welcome coupled with fresh food and perfectly poured pints is a winning combination. We're very proud of our offering, ensuring everything available to our customers is of the same quality we look for. All in all, this creates an attractive, cosy and professional environment to be in.
Why do you enjoy what you do?
I thoroughly enjoy all aspects of running a pub – from planning the offer to seeing it come to life. It's rewarding to get the right offer in place, ensuring it's something our guests will return for. This could be as simple as chatting to customers, remembering their names and making sure gluten-free beer, requested as part of their booking, is on sale.
There's something so uniquely rewarding about setting up a customer-facing business and seeing first-hand that customers like what you're doing.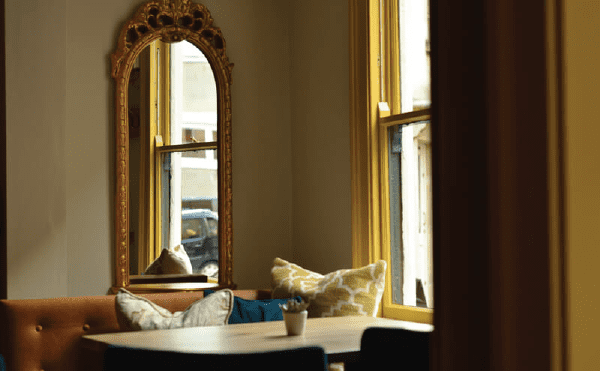 How would you describe running a pub in the South West?
The South West is a very special part of the UK. Unique in its outlook, friendly and welcoming with a great residential population alongside being a top choice destination for visitors, it's a great place to have a business, brimming with opportunity.
What's one piece of advice you'd give to someone looking to take on the challenge of running their own pub? 
It's key to know the location of your pub inside out and understand the people in the area. Not only will locals be your customers, but some may also be your staff – the job's made easier if you're comfortable with the demographic.
Could you run a pub in the South West? 
Why not pay a visit to The Griffin and discover if running a pub in the South West could be your next business venture too? While not for the faint-hearted, hospitality is one of the most rewarding industries to be a part of, with no day ever the same.
With over 190 pubs across the South West, we have a variety of different tenancy vacancies to spike your interest and match exactly what it is you're looking for. So, what are you waiting for? Start your application today, taking the first step to running your own pub business.