Our collaboration with Toast Ale for 'No Mow May'
W e are proud to have partnered with Toast on a limited-edition beer in support of Plantlife's No Mow May campaign.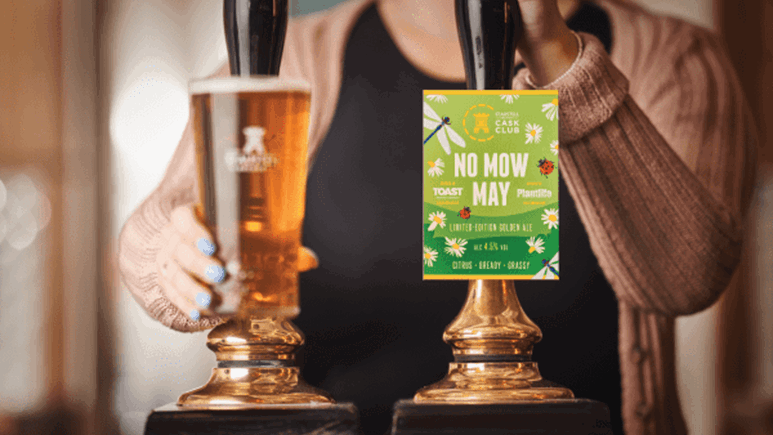 Gardeners are encouraged to "say no to the mow" throughout the month of May, in a bid to fight back against the decline of plants and essential pollinators such as bees and butterflies. Plus, 15p from each pint sold will be donated to Plantlife, a wild plant conservation charity.
No Mow May (4.5% abv) is a fresh and fruity golden ale, crafted with British Harlequin and Jester hops, on a light base of Cornish Maris Otter barley and Toast's own grist crumb. It is a collaboration between Georgina Young, Brewing Director at St Austell, and Tom Wattridge, Bread of Operations at Toast. The beer forms part of our Cask Club series - a regular stream of limited-edition brews which are available in select pubs across the West Country.
Elle Sambrook, Head of Sustainability at St Austell Brewery said:
"At St Austell Brewery, we care passionately about operating in a sustainable way for our environment. We're excited to collaborate with Toast in support of Plantlife's No Mow May campaign and to help them raise awareness about this very important cause."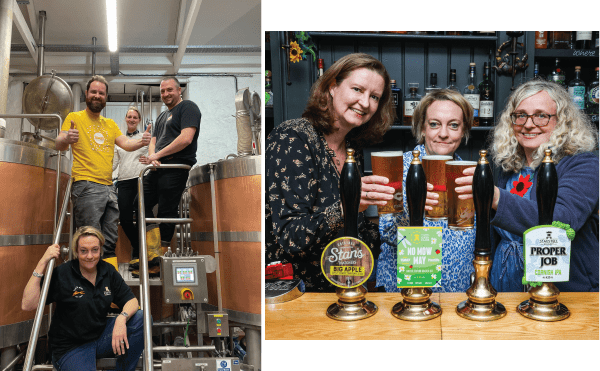 Our partnership with Toast Ale
Toast is a craft brewery that uses surplus bakery bread to brew its beers, with all profits going to charities fixing the food system. Food production is the biggest contributor to climate change and biodiversity loss but one third of all food is wasted, and they're here to tackle that.
Tom Wattridge, Bread of Operations at Toast, said:
"We're delighted to work with the team at St Austell who, like us, are working towards making our industry sustainable for generations to come. No Mow May is a fantastic cause, so what better way to support it and help spread the word than by raising a glass of exceptional beer while raising funds in the process."
Plantlife and Positive Change
Plantlife work in collaboration across the UK and globally to protect and restore our wild plants – from the meadows of Yorkshire to the heaths of Breckland and the sand dunes of the Devon coast.
Peter Dorans, Head of Partnerships at Plantlife, said:
"We're delighted that St Austell Brewery and Toast are coming together to support us ahead of No Mow May. We've lost nearly 97% of flower rich meadows since the 1970's. A healthy lawn with some long grass and wildflowers benefits wildlife, tackles pollution and can even lock away carbon below ground - and best of all, to reap these benefits all you need to do is not mow your lawn in May!"