Valentine's Day Cocktails: Our favourite recipes
R omance is in the air, so why not sweep your customers off their feet with one of these sweet sips?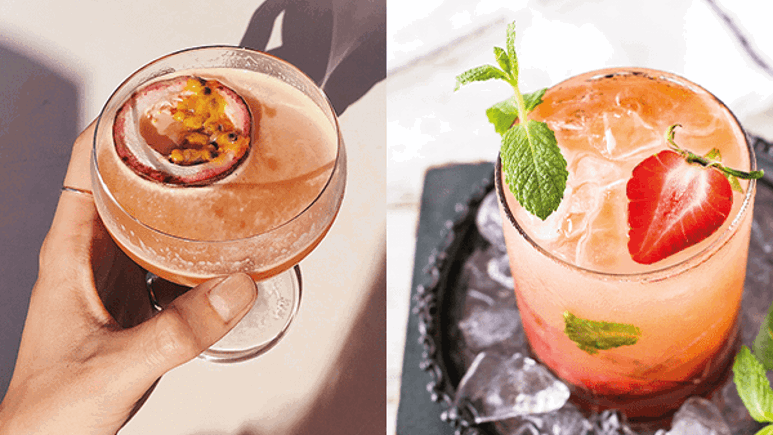 Chambord Gin Berry Fizz
The Gin Berry Fizz is the perfect addition to your cocktail repertoire. 
Ingredients
1-part Chambord
1-part pink gin (or another gin of your choice)
4-parts lemonade
Garnish with fig slices and sprig of thyme
Method
Simply take a wine glass and add Chambord and a pink gin (or any gin) of your choice. Add ice and fresh lemonade to top it off before finishing with a garnish of fig slices and sprig of thyme. 
Absolut Passionfruit Martini
Have your customers fall head over heels for this classic cocktail.
Ingredients
45ml Absolut Vanilla
25ml passionfruit purée 
15ml vanilla syrup
1 pineapple slice
1 half passionfruit
45ml Champagne (served on the side)
Method
Muddle one slice of pineapple in a shaker. Add Absolut Vanilla, passionfruit pulp from half a passionfruit, vanilla syrup, and passionfruit purée. 
Shake and double strain into a chilled cocktail glass. Garnish with the half passionfruit floating and serve with a shot of Champagne. 
Tarquin's Cornish Strawberry Fields
Cast a spell with the Valentine's Day cocktail, sure to have your customers coming back for more. 
Ingredients
15ml Cornish Pastis
25ml Tarquin's Cornish Gin
10ml elderflower syrup
10ml lemon juice
25ml soda water
2 fresh strawberries (sliced)
Method
Place the Pastis, gin, elderflower and lemon in a wine glass. Add a few blocks of ice and 4 slices of strawberry. 
Stir for about 30 seconds. Fill the glass with ice, top with soda water and garnish with a few more slices of strawberry.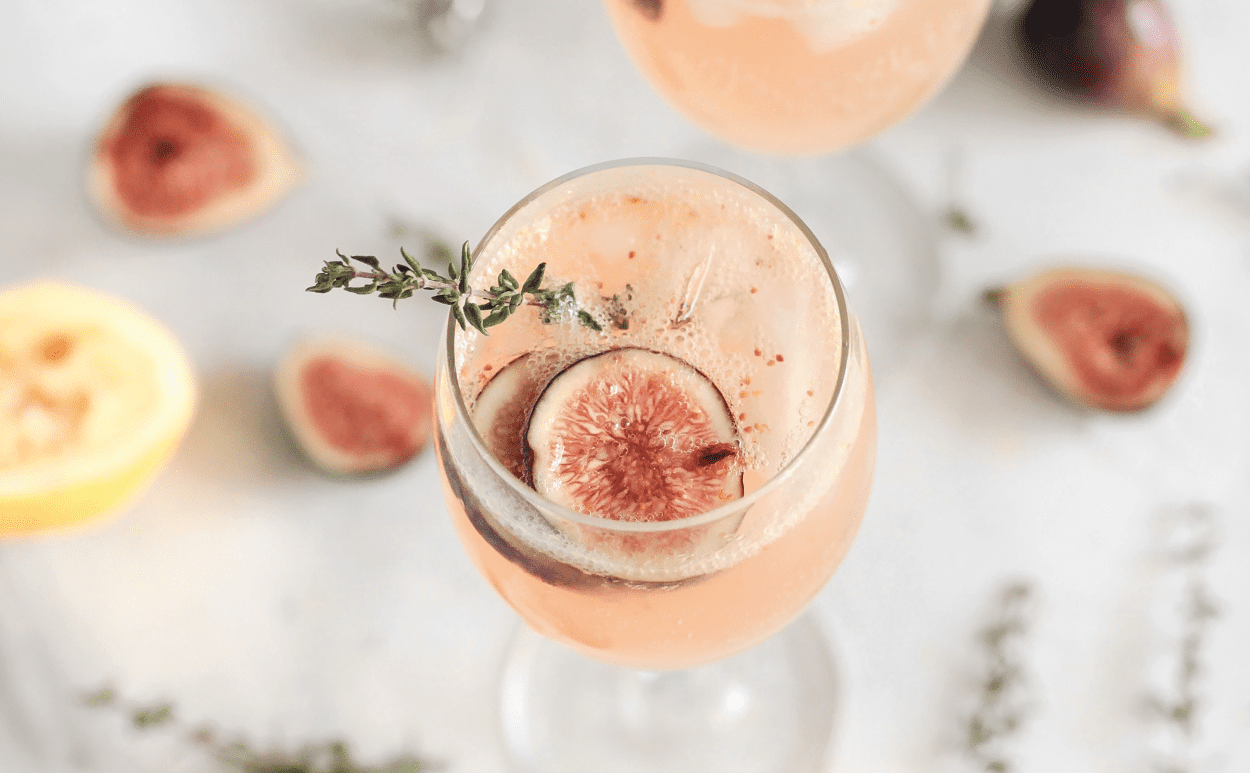 Bombay Bramble
This simple twist on the modern classic beautifully demonstrates the inherent fruit flavours found at the heart of Bombay Bramble. 
Ingredients
50ml Bombay Bramble
25ml fresh lemon juice
12.5ml sugar syrup
Garnish with a fresh lemon wedge, blackberries and sprig of thyme
Method
Build ingredients into a rock glass, top with crushed ice and garnish with fresh lemon wedge, blackberries and sprig of thyme.