The Perfect Mocktails to Toast Dry January
T he concept of Dry January can begin to feel rather unappealing as the New Year blues set in. The Christmas parties have come and gone, but the wintry weather remains.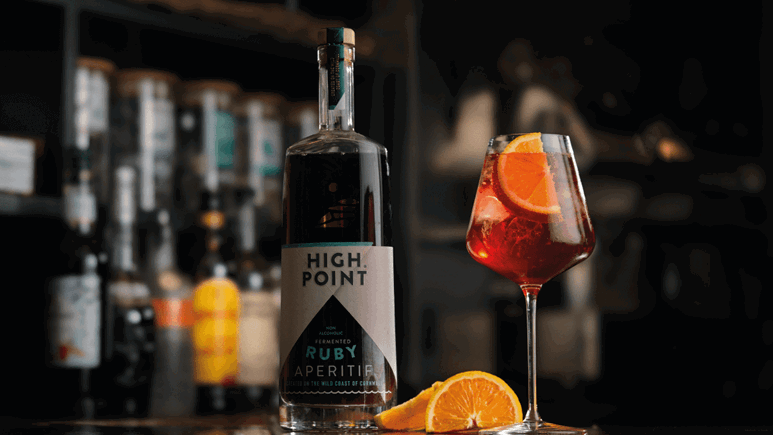 Thankfully, avoiding alcohol doesn't mean avoiding fun, and the following mocktails are sure to keep the good times flowing at your local pub throughout the cold and gloomy nights. Gather round with family and friends and raise a toast to the warmer months ahead. Which will you try first?
High Point Ruby Spritz
This popular alcohol-free take on the ubiquitous Spritz blends High Point Ruby Aperitif with Fever-Tree Blood Orange soda, sugar syrup, and a slice of orange. It's as fun and tasty on the palate as its glowing colour is on the eyes.
First Light Collins
A sober version of a refreshing classic. We take Salcombe New London Light zero-alcohol spirit and fuse it with fresh lemon juice and sugar syrup. To finish, it's topped with soda and that all-important slice of lemon.
Tanqueray 0.0 & Tonic
Who knew alcohol-free gin could taste so good? Tanquerey 0.0 combines beautifully with Fever-Tree's range of tonics before being further adorned with a garnish of choice. Whether it's the regular or refreshingly light Indian tonic water with a wedge of lime, Mediterranean tonic with a sprig of rosemary, Elderflower tonic with a wedge of lemon, or aromatic tonic with a slice of orange, we're sure you'll be reaching for another glass.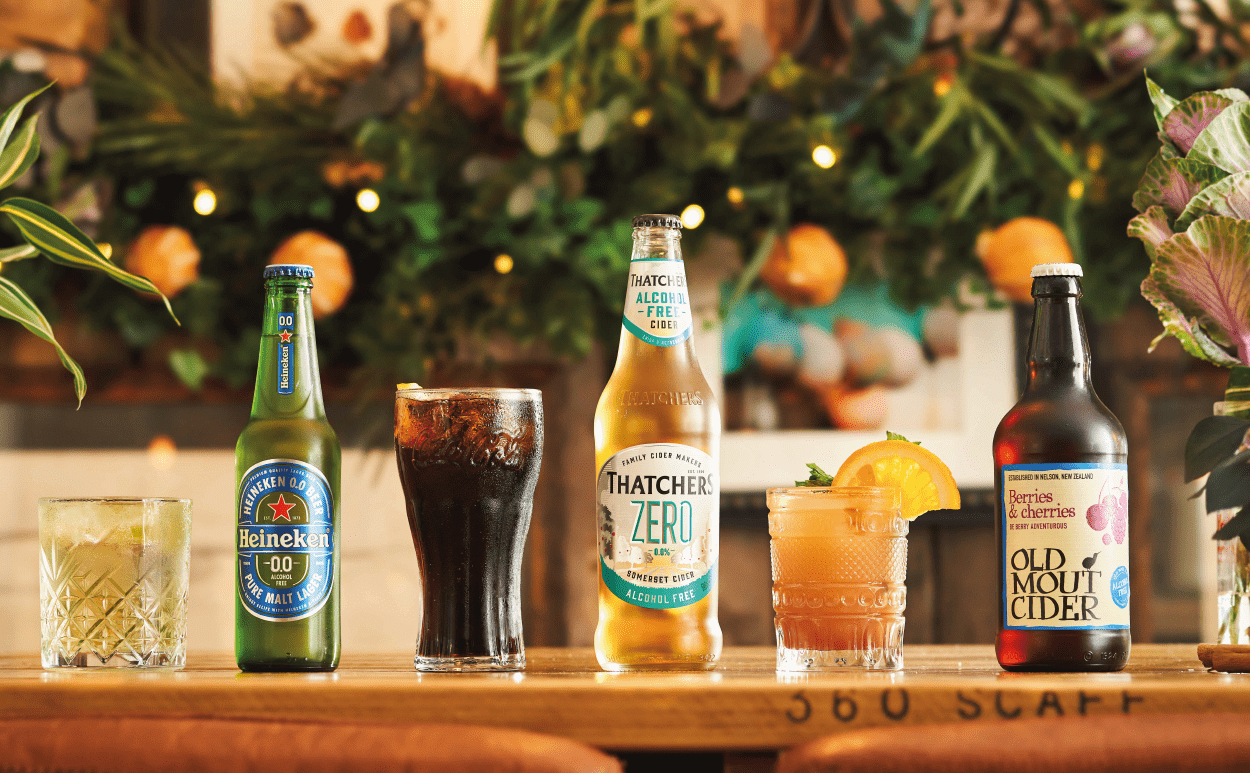 Winter Sun
The natural light at this time of year is nothing short of mesmerising. As the sun hangs low in the sky, casting brilliant rays that glisten off bobbing boats and tumbling surf, be sure to sip on the drink that transcends this elegance in mocktail form. Grenadine, grapefruit and orange juice, Fever-Tree ginger ale, and fresh mint with a slice of orange complete this wonderfully seasonal tipple.
Salted Caramel Espresso Martini
Caffeine and alcohol are a devilish duo that conjures hangover hell for many. Avoid the booze with this silky alternative. We take Lyre's Spiced Cane and Coffee Originale and introduce them to espresso and salted caramel syrup. The result is nothing short of mocktail heaven.
Non-alcoholic Spirits
Aside from those named above, we have other booze-free spirits that make for a moreish match with cola, soda, or whatever you fancy. Lyre's American Malt has been crafted as a homage to bourbons of old, while Lyre's White, Dark, and Spiced Cane alcohol-free spirits form a power trio of formidable rum alternatives.