A day spent volunteering at the local foodbank
M embers of our team spent the day helping out at St Austell Foodbank, as part of our volunteering initiative.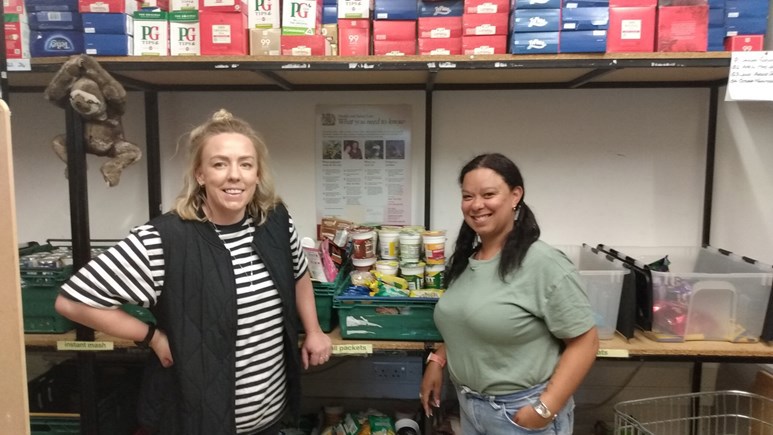 Everybody in our business gets to spend one working day a year volunteering for a cause they feel passionate about, or an organisation that is making a positive impact.
Last week, Polly, Richard, Nicole, and Caroline chose to use their volunteering day to support 
St Austell Foodbank
, gaining an understanding into the essential work the organisation does for the local community. The team spent the day organising donations from local supermarkets and building food packs, from a single person up to a family of 8. The food bank also provides 'kettle packs' for those living in temporary accommodation, where they may only have access to a kettle to prepare their meals.
A big thank you to St Austell Foodbank for everything they do, and for sharing their time and knowledge with us.
The need for food banks in the UK is higher than ever before. BanktheFood is a national charity on a mission to make sure food banks, including St Austell, get exactly what they need throughout the year (and not just baked beans!).
To find out how you can support local food banks across the UK, download the free app today and keep your eye out for the donation station at your local supermarket.